Integrated Customs Management System
Integrated Customs Management System
The iCMS consolidates all existing Customs systems into one modern, robust, and more efficient system built on the latest technology, with capacity of seamless interfaces with other internal and external systems.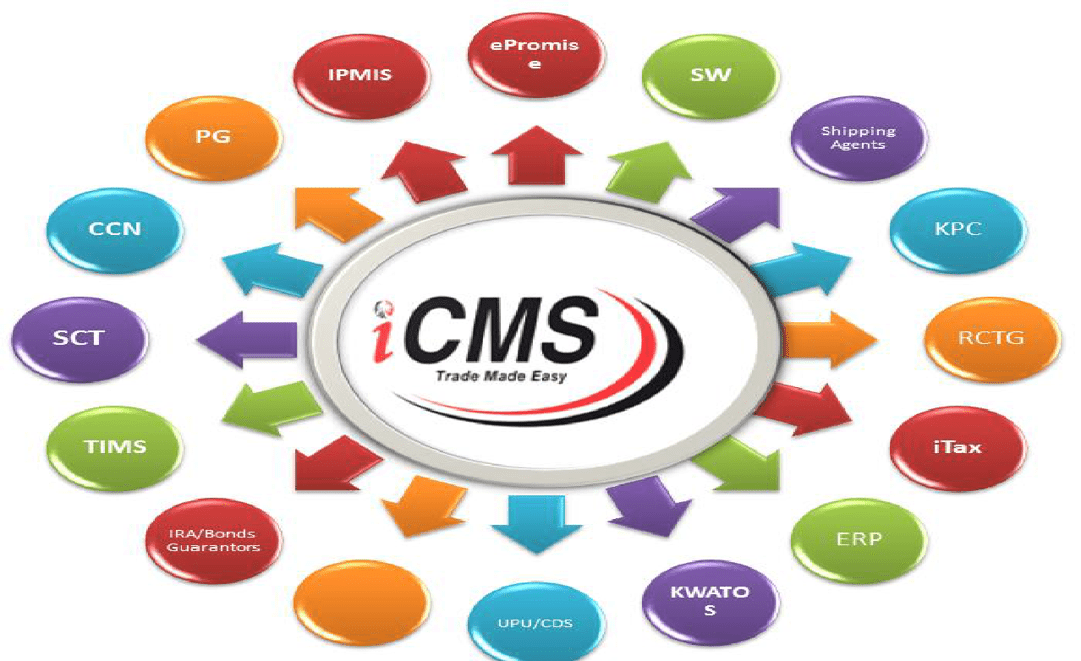 Simplification and optimization of Customs processes;

Reduction of clearance time for imports and exports by at least 60 percent;

Exchange of Customs Declaration information with Customs systems used by Partner Systems;

More efficient monitoring and control of transit goods;

More user friendly, interactive capabilities that eliminate redundant processes;

Automation of manual and semi-manual processes;

Enablement of traders/ owners of goods to make Customs Declarations by themselves;
Integrated Customs Management System
Elimination of falsification of documents and non-compliance through auto-upload feature (e.g. cargo import data is auto uploaded from shipping manifest) and digital exchange of information with iTax;

More accessible services to the public e.g. iCMS will make it possible for Customs to conduct virtual, electronic empowered auctions;

Reduced paperwork and bureaucratic practices;

Encourage voluntary compliance;

Enhanced competitiveness of traders due to minimized costs, and predictable Customs processing times; and

Improved coordination with Partner Government Agencies.