Making Import Declaration for Home Use Commercial Goods, Duty Paid from EAC/COMESA Originating Goods
Making Import Declaration for Home Use Commercial Goods, Duty Paid from EAC/COMESA Originating Goods
 For EAC originating goods, the CPC code is 4001404 (EAC originating goods duties fully paid and IDF exempt).

For COMESA originating goods, the CPC code is 4001400. 

The step-by-step process of creating and registering CD for home use goods originating from EAC/COMESA is described below:

Log into iCMS using your log in credentials.

Click clearance icon on the home page.

Click on Declaration; create import declaration (if not already done) – input IMO no.; fill in details under create new request section (see screen shot below).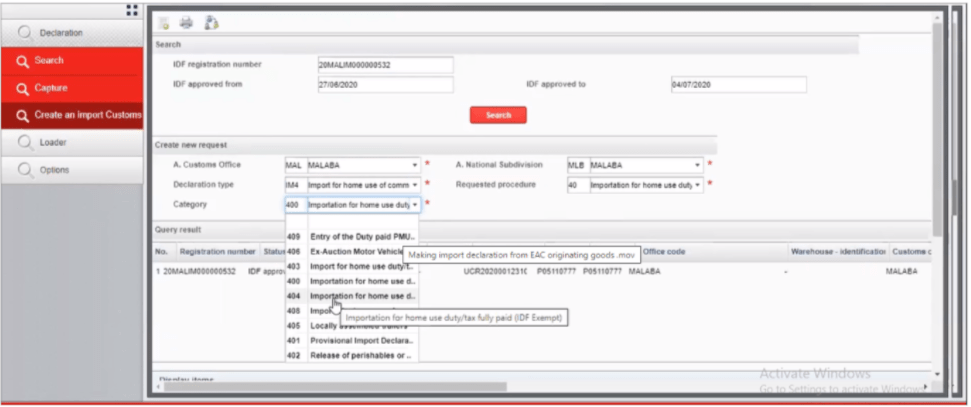 Select all items that you wish to make a CD on; click create icon.  Information from the IMO is pulled; confirm all information and edit where appropriate.

Under Items section, select item 1; Under additional code 2, type the regional trading block that the goods are origination from.  For EAC originating countries, type "EAC".  For COMESA goods, type "COME".  

Ensure the country of origin in Box 34, "country of origin", the country selected is an EAC or COMESA country.